---
Forums de Discussion

En construction
Online Discussion forums are now regularly used as a component of e-Learning courses in most higher education institutions as a means of promoting interaction between students and academic and industrial communities. Discussion forums create a virtual environment where knowledge can be critically constructed, validated, disseminated and shared.
As the use of discussion forums has grown and its efficiency in e-Learning process has been proved, it was decided to integrate this approach as a major component of the openCourseWare Mech-e-Learn Project.
The present page is dedicated to give the opportunity to university students, teachers, practitioner engineers and business managers from industry to discuss different issues arising from course contents in different areas of engineering and to provide an opportunity for participants to share their experiences and construct knowledge. These can be achieved through the Mech-e-Learn Discussion Forum (which is stil under construction) and other forums selected by the research team.
S, K Corich, and L. M Hunt., Assessing discussion forum participation: In search of Quality, Int. Journal of Instructional Technology and Distance Learning, Vol. 1 (12), Dec (2004), Available on http://www.itdl.org/Journal/Dec_04/article01.htm .
Mech-eLearn Discussion Forum

En construction
Engineering and Technical Discussion forums in Arabic language
---

The "Tikania" forum (http://www.tkne.net/vb/)
---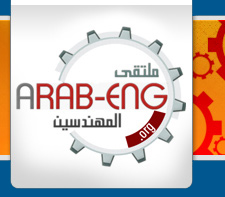 The Arab Engineer (http://arab-eng.net/vb/)
---
The Arabic statisticians (http://www.arabicstat.com/board/)
---
Discussion Forum in French
---
Discussion Forums in English
Mech-eLearn est un projet de portal e-learning qui a pour objectif la création d`un centre de ressources pédagogiques et didactiques de diffusion et de partage de l`information scientifique et technique par Internet pour les étudiants universitaires poursuivant leur cursus de formation type LMD dans les universités Algériennes. Ce projet est dédie a la spécialité du génie mécanique en particulier et les sciences et techniques de l`ingénieur telles que le génie maritime, la métrologie, l`hydraulique, l`aéronautique le génie civil etc... Il peut servir également comme une source de formation continue a distance pour les cadres et les ingénieurs de l`industrie.
Envoyez-nous vos cours en ligne, les adresses de vos sites pédagogiques préfères ainsi que vos suggestions.